Staff Picks for Organic September
Each year, the Soil Association's Organic September campaign shines a light on the benefits of choosing organic for climate, nature and health. In this blog, team Zero Green shares our favourite products from throughout the shop which also happen to be organic.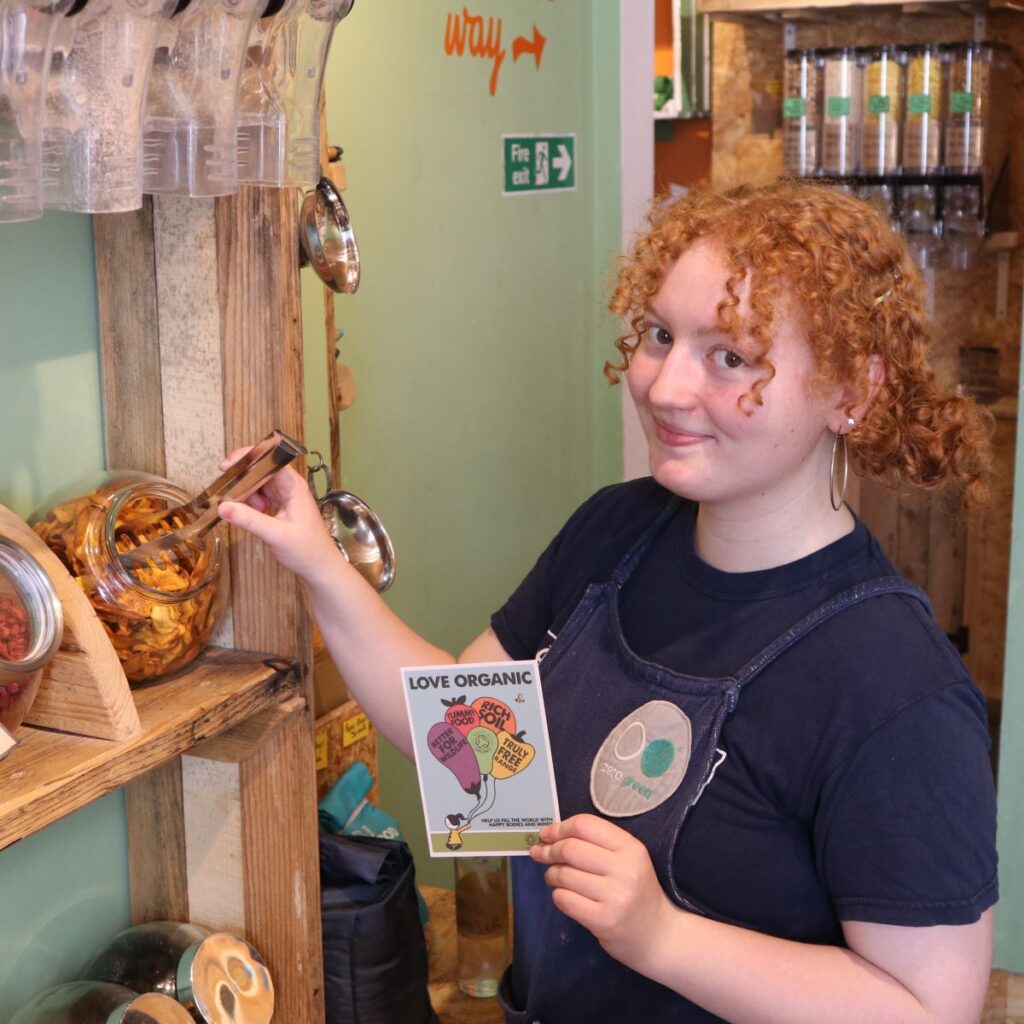 My go-to snack from Zero Green is the dried mango! It's the right amount of sweet, chewy, and ever so tasty – and it's organic! I love eating this mango knowing that no harmful chemicals were used during its production. I don't want these chemicals in my body or in the environment.
Ollie: Cereal & Dried Fruit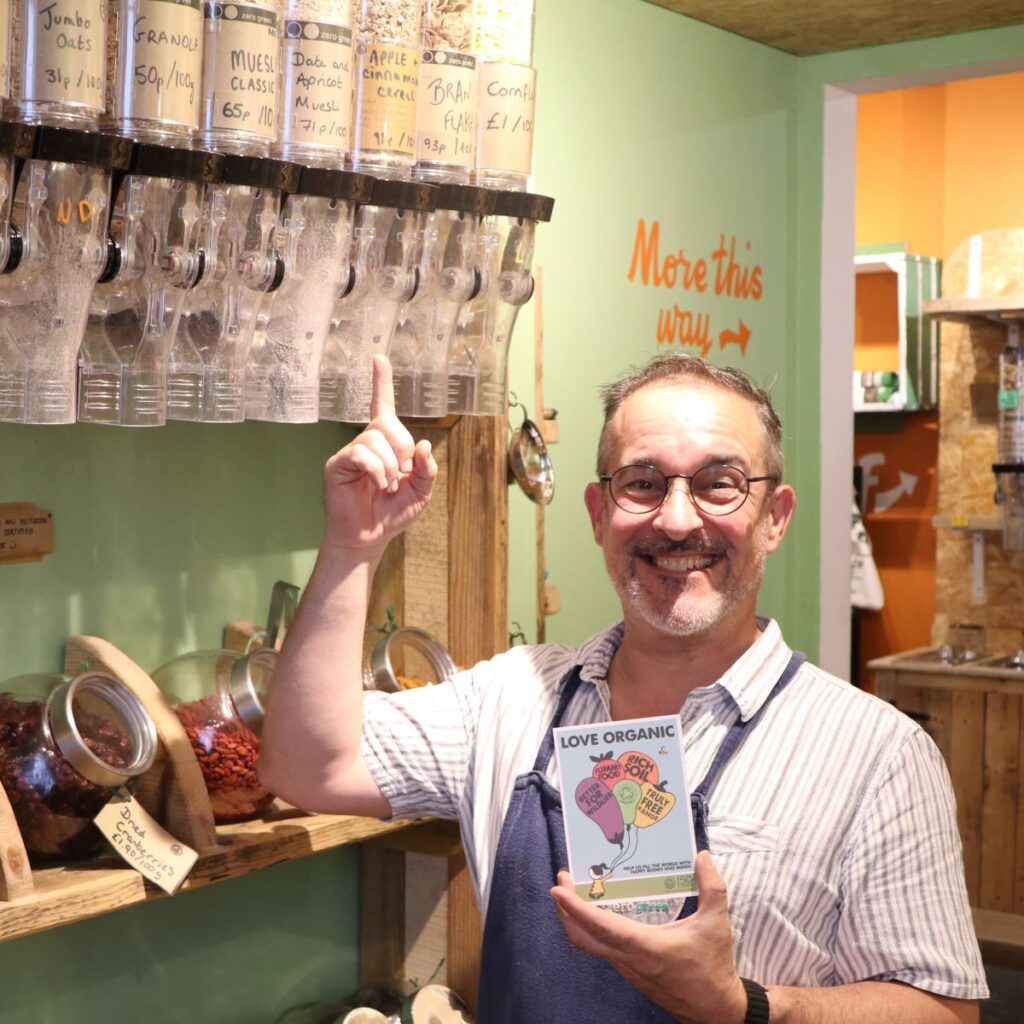 I'm a big fan of Zero Green's cereals, which I like to supplement with dried cranberries*, goji berries or pineapple. Bran flakes*, granola and date and apricot muesli* are my go-to thrills. My cupboards sport sets of containers for cereals and dried fruit, as well as pulses, pasta, herbs and spices, and of course, coffee. The big win is the huge reduction in wasted packaging, but the fact that many of these products are organic is also a major bonus.
*Organic
Anwen: Peanut Butter & NoTella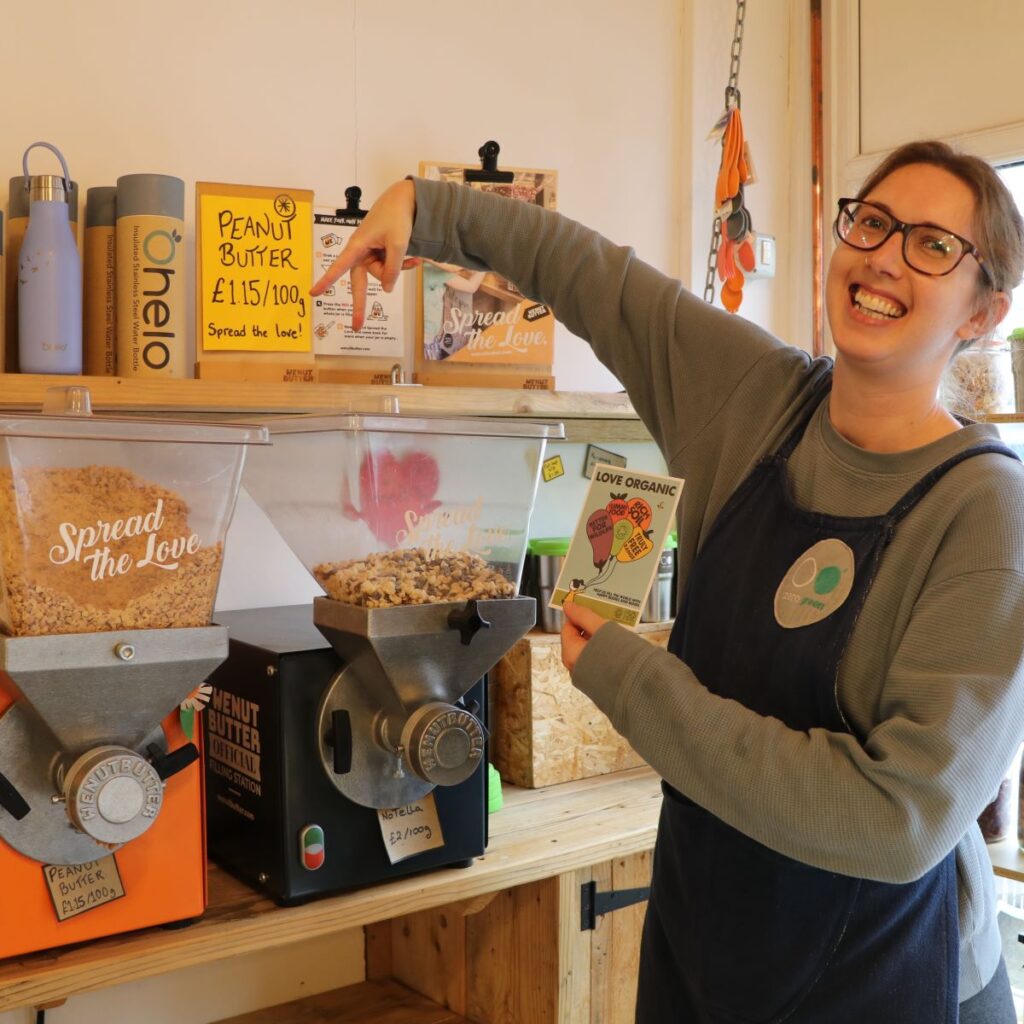 My favourite organic products at Zero Green are our nut butters. The peanut butter and NoTella (chocolate hazelnut) machine are both really popular – customers love being able to grind their own nut butter to order! The ingredients are super fresh, and not bulked out with any nasty fillers. My favourite thing to do with the NoTella is serve it on toast topped with sliced strawberries and banana. It's super simple, but still feels like a very luxurious breakfast!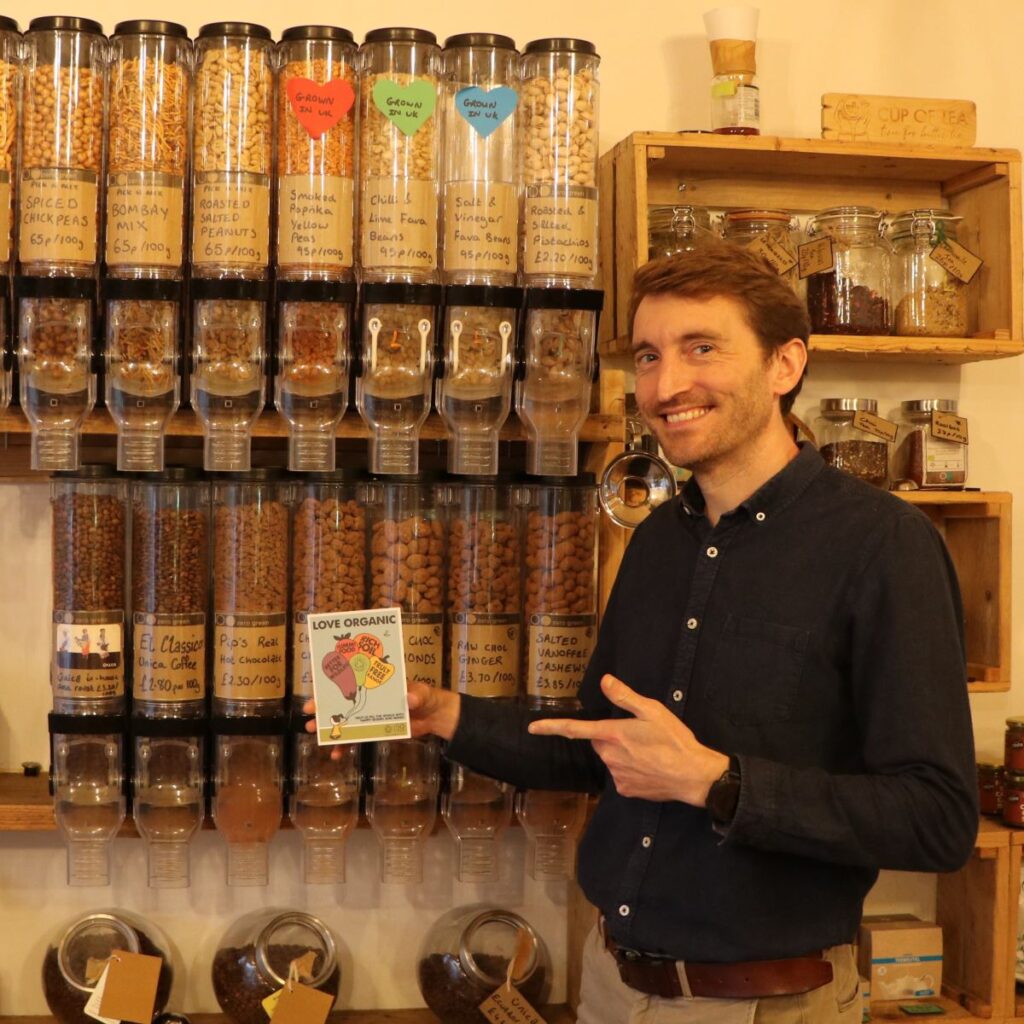 My top organic pick has to be the raw chocolate cherries. They're a great snack to take out hiking, especially if you pair them with some of our organic nut mix. We stock a huge range of organic products at Zero Green because we know how vital it is to protect our soils and wildlife. Choosing organic can contribute to healthy, resilient ecosystems.